Notice for the 2023 Term 4 Free Korean Class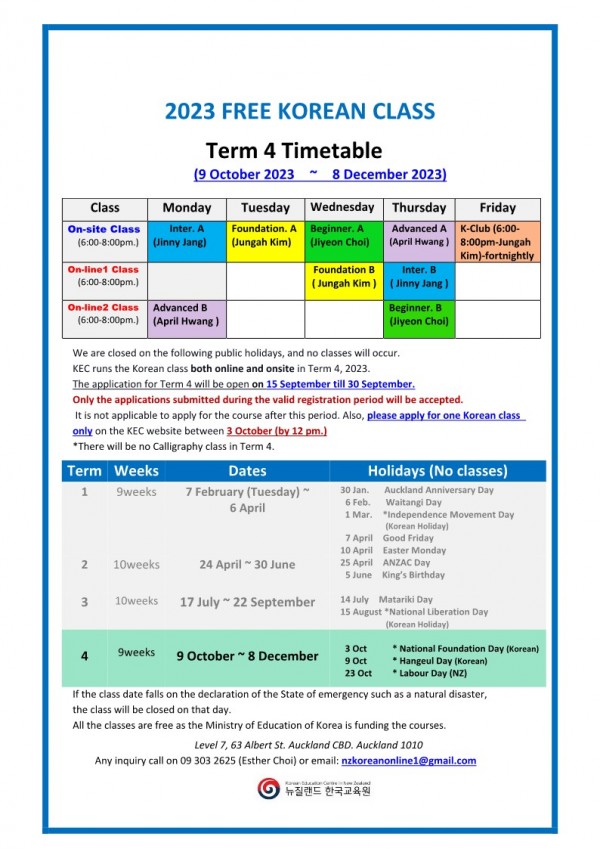 Notice for the 2023 Free Korean Class in Term 4 
Kia Ora 안녕하세요,
The application is open at 2 pm today (15 September~30 September) for Term 4.
1. Only the applications submitted within the valid period above will be accepted.
2. Please consider your proper level of class and choose only one class.
3. You need to submit a new application separately for term 4, even though you are a current student in term 3. 
4. (Important!) The applicants applying for a foundation level in term 4 for the first time, 
    the applicants should already have knowledge how to combine the consonants and vowels together and how to read the sentences. 
Should you have any inquiries about the Korean class or application,
please send an email via nzkoreanonline1@gmail.com.